Age: 18 months and up
Materials:
kale leaves
salt
oil
small dish to put the salt and oil in that the chid can pour
colander
baking sheets
Previous learning:
tearing, pouring, tossing
Procedure:
Wash hands.
Wash kale leave in the colander.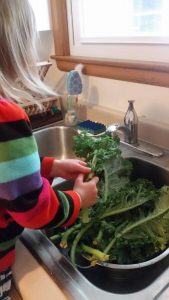 3. Tear leaves off of the stem.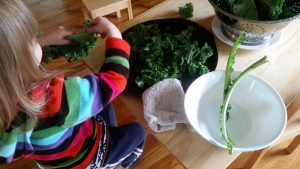 4. Pour salt and oil onto the kale.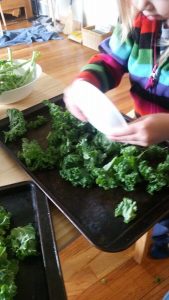 5. Toss kale to evenly coat.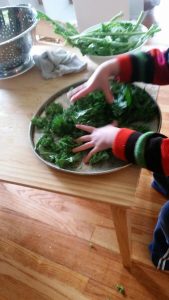 6. Child can clean up (put stems in compost bin, bring dishes to sink) while adult does the rest of the steps. Place each kale leaf flat and not overlapping on the baking sheets.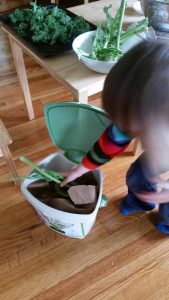 7. Bake in oven at 275 degrees for 10-20 minutes. I would start checking around 10 minutes and check again every minute or two until the leaves adn dried and crunchy. They can burn easily, so you have to pay attention! Enjoy!