The purpose of this post is give you some meal ideas. When I first starting feeding my child solids, I wanted to avoid processed food and have well balanced meals, but I wasn't sure of what to make or how to prepare a lot of foods. Please just use this for ideas–this is not the only way to eat, everyone has their own preferences and abilities. Use what works best for you and your family.
For the roasted vegetables, I usually tossed them in oil and cooked them between 15-30 minutes at 400 degrees. For the steamed vegetables:
1. Put a little bit of water in a large bowl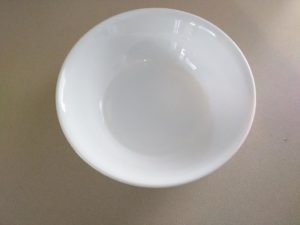 2. Place a small plate in the bowl to cover the water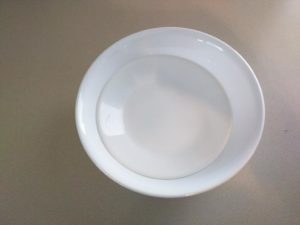 3. Put vegetables on top of the plate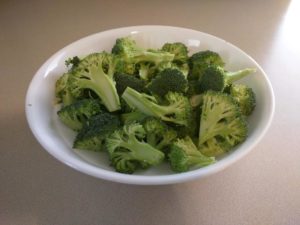 4. Place another plate on top of the bowl to create a seal. If I have an overflowing amount, sometimes I will put another large bowl upside down on top. Place in the microwave for 2-4 minutes depending on what vegetable and quantity.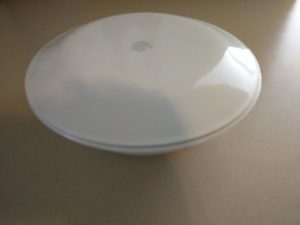 For each meal, I try to have one vegetable, protein, and carbohydrate. Here are some ideas for each of the those categories:
| | | |
| --- | --- | --- |
| Protein | Vegetable | Carbohydrate |
| Chicken (homemade or Rotisserie from grocery store) | Peas, frozen and warmed up | Rice, brown or white |
| Pork | Tomatoes, usually grape/cherry | Pasta (macaroni, penne, or rotini) |
| Steak | Green Beans, steamed or raw | Bread, whole wheat |
| Ground beef | Broccoli, steamed or raw | Quinoa |
| Brat (sausage) | Cauliflower, roasted or raw | Tortilla |
| Fish (usually salmon or sushi) | Avocado/Guacamole | Tortilla chips |
| Egg (overhard) | Zucchini, steamed | Bagel |
| Shrimp | Carrots, steamed or raw | Barley |
| Beans (canned black, kidney, pinto or lentils) | Cucumber | Crackers, usually Wheat Thins |
| Hot Dog (Applegate brand) | Kale chips | Pancakes, usually pumpkin (we love pumpkin so we put the whole can in for the recipe) |
| Bacon | Peppers, steamed or raw | Pizza, homemade or delivery |
| Peanut Butter and Jelly Sandwich | Yam, roasted, cut into strips | Couscous |
| Cheese, usually mozzarella or cream cheese | Beets, roasted | Rice Cake |
| Deli Meat (ham, turkey, or chicken) | Brussels Sprouts, roasted | |
| Restaurant | Celery | |
| | Butternut Squash, roasted | |
| | Corn | |
| | Asparagus, roasted | |
Other foods that are usually more for snack:
-Cereal (usually toasted oats, Raisin Bran)
-Granola Bar (usually Nature Valley peanut butter)
-Yogurt (plain, whole milk or low fat)
-Trail Mix (started with just sunflower seeds, raisins, dried cranberries, dried cherries; added almonds, peanuts, cashews, chocolate chips, pumpkin seeds as they were able to handle them)
Sauces we might use:
-Tomato sauce (we get Muir Glen brand because it is really thick and flavorful…we use it like we would use ketchup), salsa, BBQ, soy sauce, teriyaki sauce, dressing (usually Italian, sometimes Ranch), curry (I just mix the seasonings with the coconut milk in this recipe to make a sauce and use as needed)
Here are some photos of the planner I use to plan my meals. I cut up a magnet and labelled each with a different food. I usually just plan a couple days at a time. Sometimes I don't even use it for awhile. I only have one label for each food so if I am having something a second time that week, I just leave it blank on the calendar and then move the label over as needed. I also make adjustments as necessary if something needs to be eaten sooner or we end up with unexpected leftovers, etc.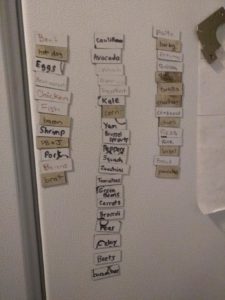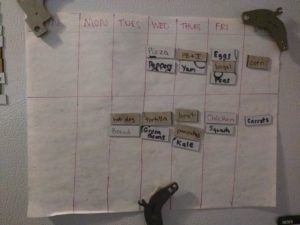 You can find photos of some of the foods/meals here: https://www.observingthehumans.com/meal-plan-photos/
You can find a sample of what we ate over a 2 month period here: https://www.observingthehumans.com/meal-plan-sample/